A few days ago Microsoft fulfilled the promise and the first batch of the 19 games of the first Xbox that will be backwards compatible in Xbox One came to their consoles. Conker: Live and Reload and Panzer Dragoon Orta among others accompanied the one that for me is the indispensable title par excellence in these lines of retrocompatibility: The Elder Scrolls III: Morrowind . With this third numbered delivery, Bethesda knocked on the table and moved away from everything previously done in sagas such as Might and Magic, Ultima Underworld or King's Field to offer a powerful and detailed world, hundreds of deeds, a great freedom of action and a very powerful character progression engine capable of allowing us to play our way after overcoming some really hard beginnings.
First steps
The Elder Scrolls III: Morrowind arrived in 2002 to PC and Xbox One offering for the first time in consoles a 3D role-playing experience with credible environments and a very complete world to explore. We begin the adventure in a prisoner ship, possibly with a foreign name, where we must choose our name, gender and race from an extensive catalog that includes Khajitas, Argonians, Imperials, Bretons, Red Guards, Dark Elves, Wood Elves and High Elves. . After choosing our race, name, gender and -horrible- appearance, we left the ship.
The first mandatory stop is the opposite of the guard, where we continue filling our character card with the sign under which we were born, our favorite attributes, primary, secondary and accessory skills and everything necessary to start our adventure. At this point you can see, and much, the experience that we have been acquiring in the different Elder Scrolls and how the build, that character creation, has gone from being something intense and sometimes inaccurate to being something almost automatic that seeks to exploit all the advantages of each option.
Welcome to Seyda Neen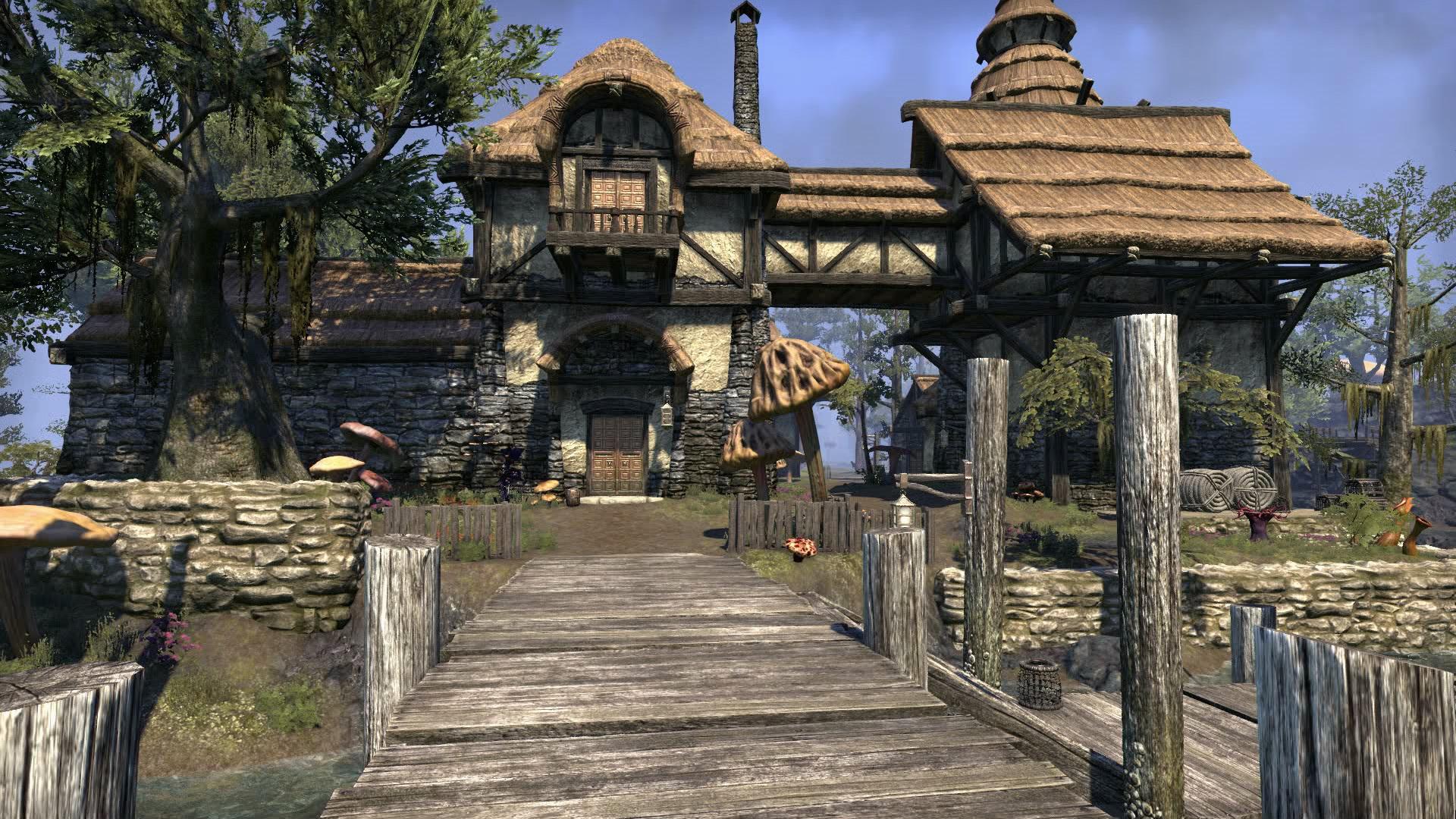 The Elder Scrolls III: Morrowind locates us in Seyda Neen, gateway to the island of Vvardenfell, land of dark elves ruled by the Hlaalu house . This small village, which we recently saw renewed and with an impressive level of detail in the Morrowind expansion of The Elder Scrolls Online, serves as a starting point not only to our history, but also to the change of orientation of the saga prior to arrival of Oblivion, Skyrim and Tamriel Unlimited. Seyda Neen is just a tiny hoard of houses south of Bitter Coast, but its Imperial Guard post, the Arrile store and the lighthouse are enough for us to begin to familiarize ourselves with the adventure and controls of a Bethesda that was looking for a way to improve their products for the public.
Access menus, learn the rigors of combat, discover the penalties for the use of weapons that we do not know, try the proto-system to open locks, talk a lot and have our first bouts with the bugs of the area are just some of the activities recommended in Seyda Neen before starting the adventure and fulfilling our mission: Go to Balmora and prearose before Caius Cusades with a letter to his name that, little spoiler, will make us join the Blades, the famous Blades destined to defend Tamriel.
Start your adventure
But as always happens and happened even then, The Elder Scrolls III: Morrowind is limited to painting a blank page so that you are the one who puts the strokes to what will be your story and your character's. From the beginning we can choose between going automatically to Balmora or making our way on foot taking advantage of some more than necessary level rises for the future, picking plants that will help us to enter the guild of magicians and keeping our first epic battles to life or death with worms and crabs.
Morrowind puts before our eyes a blank canvas that, at the same time, is wonderfully detailed, and gives us a box of waxes and a palette of acrylics to do what we want. And this he does using elements as wonderful and disparate as the different guilds, with persecuted thieves and a Morag Tong whose Mephala cult is back in full swing at the moment of history. Once again we can enter and collaborate with different factions, including the legion and the imperial cult, with the possibility of fulfilling missions for one or another side in our race to improve our character and achieve our mission as a member of the Blades or , simply, explore the scenario in search of increasingly dangerous adventures.